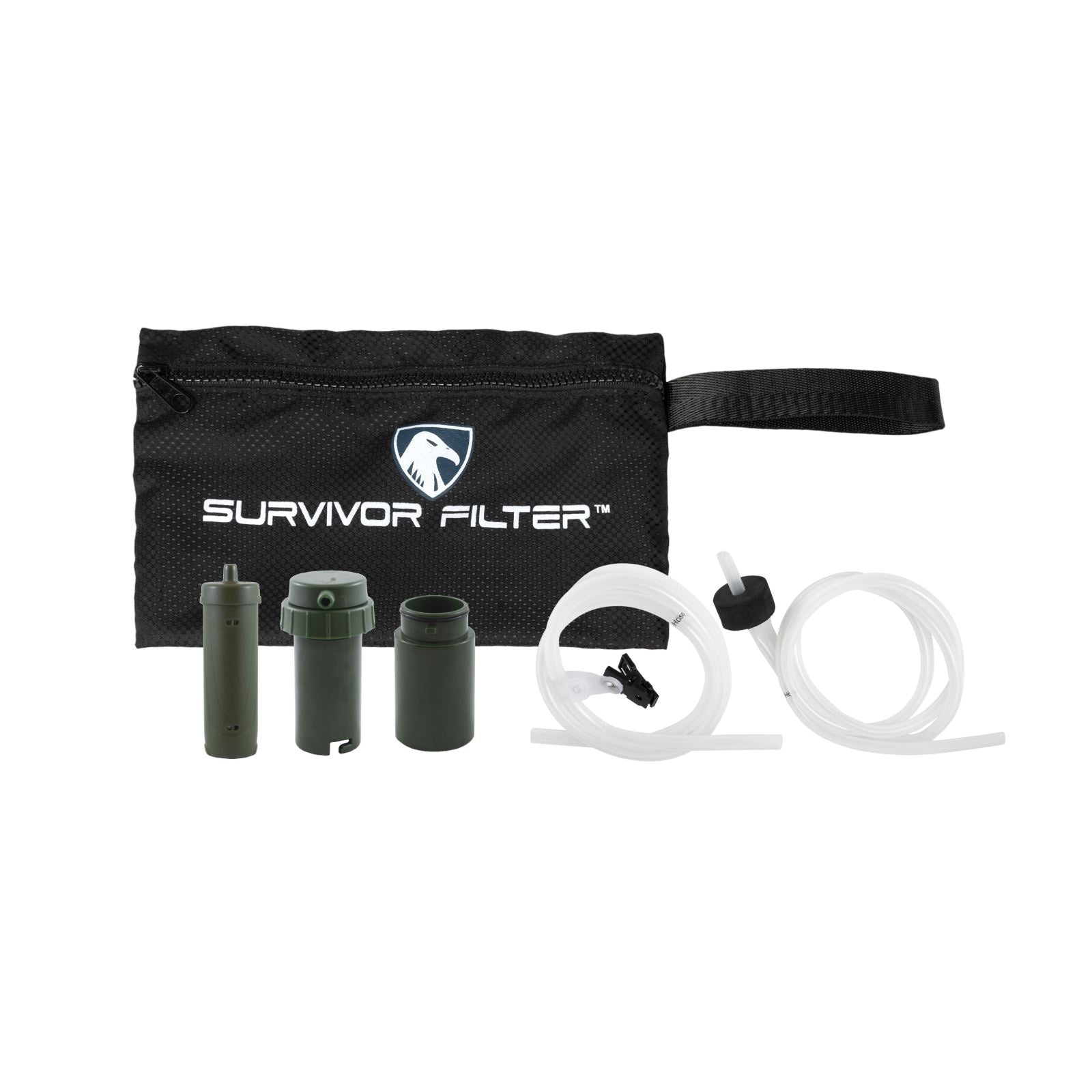 PRO Replacement Filter Kit, Compatible with Electric PRO X
Regular price
$48.95
Free Delivery and Returns
/
-2 in stock
A replacement filter kit for the SURVIVOR FILTER PRO™ Portable Water Filter Pump, compatible with SURVIVOR FILTER™ PRO X Electric Water Filter.
This Kit Includes:
1x Ultra Filter Pre-Filter


1x Carbon Filter

1x Internal Ultra Filter

1x Inlet Hose (3.25ft)


1x 

Outlet Hose (1 ft)


1x 

Hose Clip


1x 

Carrying Case
2-Day Delivery: Our 2-Day FREE is a fast shipping program that guarantees nationwide delivery within 2 business days for the contiguous United States. Subjected to product availability.
Returns: We offer an unbeatable 100% Satisfaction Guarantee and Lifetime Warranty on all our products. If you don't love your product or need to return it, simply contact us and we will take care of it.